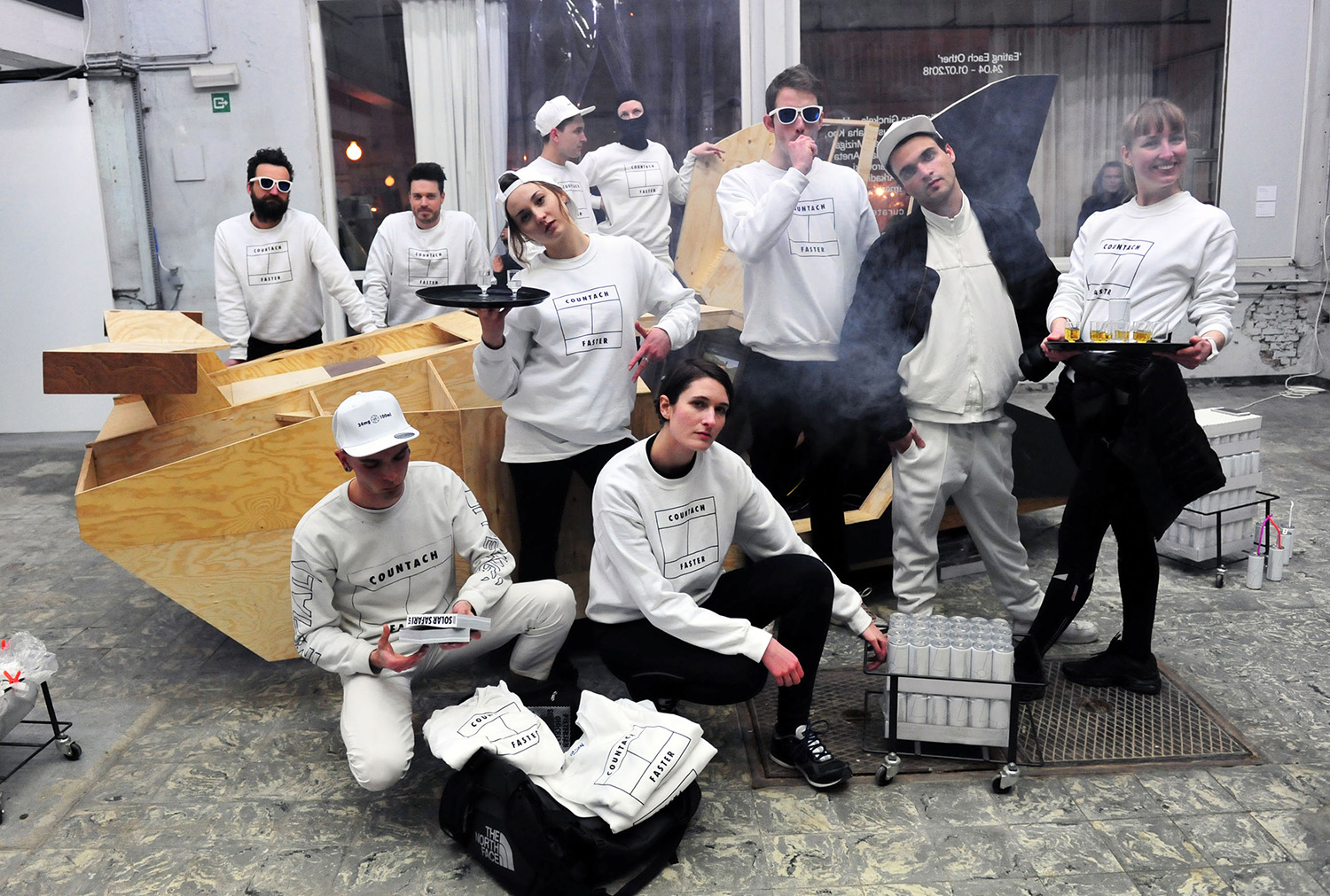 NO BULL ICO at Kunsthal Extra City, Antwerp, March 2018 © Pieterjan Ginckels
Our culture glides on the surface of things: light, fast, unnatural, superficial, conflictual. Our lives are hyperreal; they are themed, spectacular, illusionary. NO BULL PREMIUM TAURINE is an energy drinks project in tune with today's radically saturated context. We believe in contemporary strategies of appropriation and surrender, and learn from the best. That is why we proudly endorse original thinkers, artists and designers that push the boundaries of their discipline and try to change the world.

As a provider of caffeinated and taurinated boosts, we are aware that one has to go deep to stay at the surface, or one has to accelerate in order to make it stick. Working with NO BULL ATHLETES powers us to disrupt our market from within, making products quieter, lighter, and prettier. Our INITIAL CAN OFFERINGS are collaborative events where product makes way for performance, and by giving more of something that is not necessarily asked for, we hope to exceed both our, and your, expectations.
Unleash your potential, and join our community.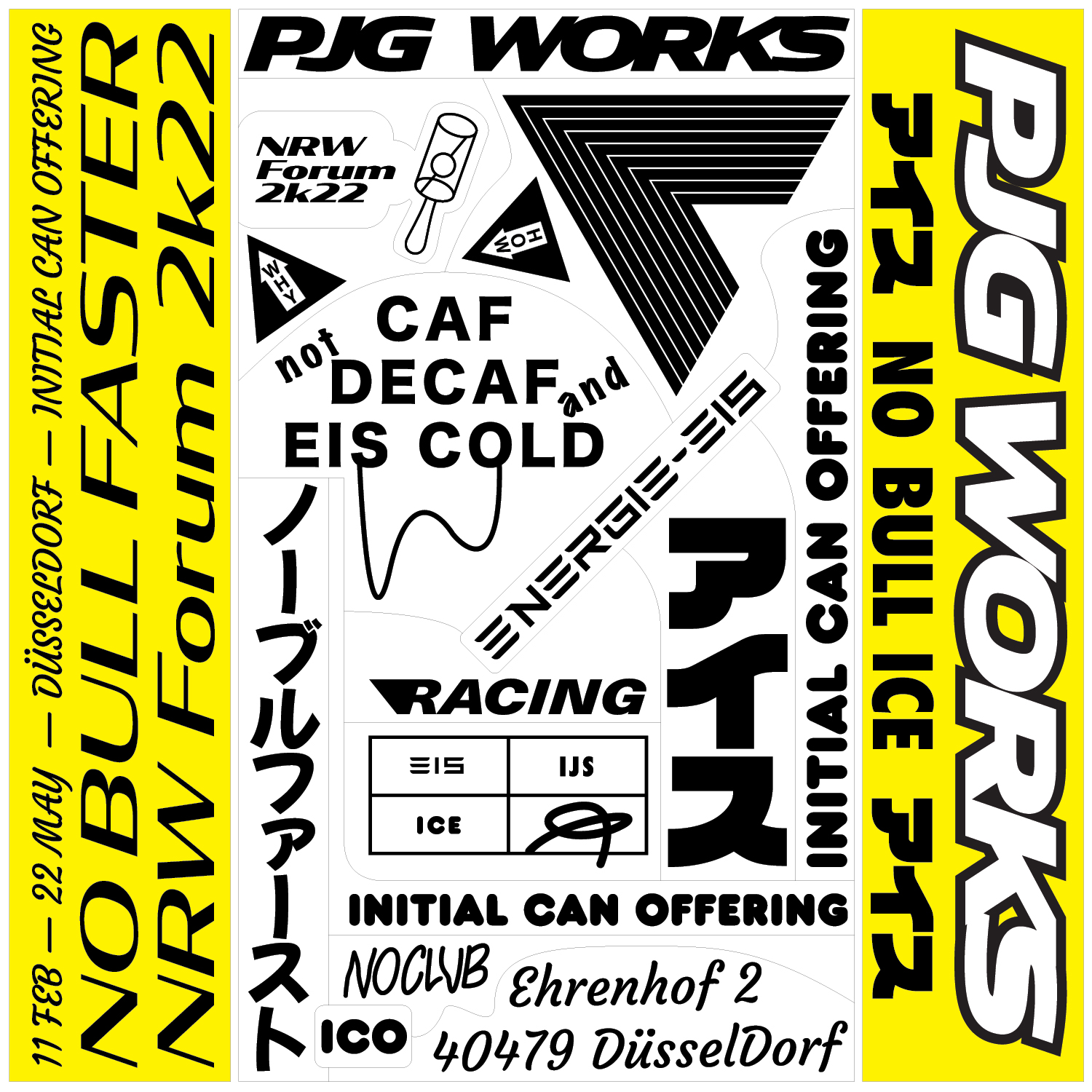 NO BULL ICE at NRW Forum Düsseldorf, February 2022 © Pieterjan Ginckels
NO BULL ICE NRW Forum Düsseldorf
11 Feb – 22 May 2022
#NOBULLFASTER expands its tacit toolbox. Complicating the hopes and fears of icy youngsters, we pop beyond canned goods and into lucid licking. Let us introduce NO BULL ICE, the energized popsicle by #NOBULLFASTER. We promise another visceral level of the NO BULL experience, dispensed through caffeinated and taurinated crystals. At our coastal atelier we created a bespoke sculpture, a vivid structure that entangles readymade artefacts from the hospitality and powertooling industries. Our Initial Can Offering unfolds in a preconceived choreography with improvisational moments, executed by a team of NO BULL athletes. These athletes represent a cross-section of multiple disciplinary backgrounds, enabling us to speak your language: embodied, discursive, disruptive!

You are invited to the opening event on 11 February, where you can try the new NO BULL ICE. For this exhibition, Ginckels designed a new garment, which will be worn by the museum guards. This item will be for sale at the museum store in a limited edition. To secure your piece, order on www.pieterjanginckels.be and pick-up at the NRW Forum.